Hey Love! I'm excited that you made it here, mingle a little get to know the people in the comment section, be friendly, and, no fighting.
I bet youre wondering "What kind of blog is this, Candace?"
Well, If you're looking for the purpose or context of the blog then join the club because I am too!

If you ever read those choose your own adventure books when you were younger… then you're exactly where you should be.

In early 2019 God urged me to start a blog. I had NO IDEA how to start a blog!
It's not that I didn't understand the technology behind it, I just didn't know what steps to take to reach the destination, if you catch my drift.

So, I did what any disobedient Christian does… I dis something else…smh.
I had been working in the Social Work field for over ten years at that point when God told me to start the blog.

I wrote down the vision and STILL walked in the opposite direction.

My God, thank you for your MERCY and GRACE because I was beyond disobedient (and it came with consequences).
Anywho, fast forward to February 2021, exactly 1 year after creating the foundation THE BLOG IS HERE!
fyi: slow obedience is still disobedience, love.
So to answer the original question: "What kind of blog is this, Candace?"

All I can say is:
1) God will get ALL the GLORY, period. That is no secret here. Jesus Christ is definitely in the VIP section of this party.

2) There will be a lot of twist and turns, shock and awe type deal, ya know? 3) You will laugh and be encouraged.
So relax a little, don't hold the wall.

Come on out of the corner and get into this conversation.

You made it through the first blog post and I would love to hear your thoughts and feedback on what you think the next blog post will be about…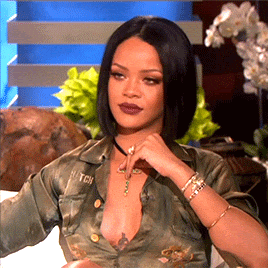 See you in the next post!
—
-Candace Pearl